Welcome to Contracard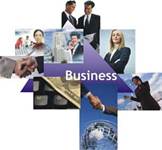 Contracard, trading since 1992, offers you the world's premier barter marketplace, and gives you the e-business resources you need to improve your bottom line with access to thousands of new customers, stronger cash flow, increased buying power, greater sales volume and access to new markets for sale of your product or service throughout the world.

For more than 25 years, Contracard has helped thousands of businesses generate new sales, conserve precious cash flow and increase profits. With our leading e–business platform for processing transactions and our distribution channels, member businesses utilize the Contracard Trade Dollars to exchange goods and services, rather than use cash.